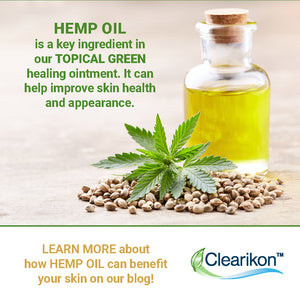 Hemp oil
is a natural oil extracted from the seeds of the hemp plant. It is rich in other nutrients, such as omega-3 and omega-6 fatty acids, antioxidants, vitamins, minerals, and amino acids. These nutrients make hemp oil a valuable ingredient for skin care and repair which is why we use it in
Clearikon Topical Green
.
---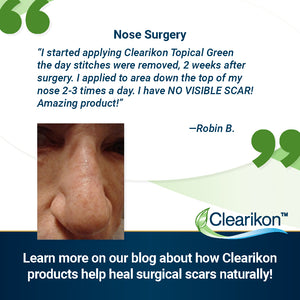 If you have recently undergone surgery, you may be wondering how to heal your surgical wounds faster and better. You may be looking for products that can help you prevent infections, reduce scarring, and promote healing. If so, you may want to try
Clearikon
products, a line of natural
skin care and repair
products.
---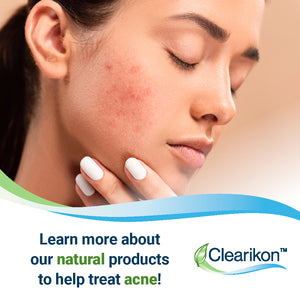 Clearikon
offers a
Natural First Aid Kit
with two products that can help you with your acne:
Topical Green™
and
ClearSpray Disinfectant™
. These products work together to disinfect and heal your acne lesions, limit bacterial growth, and promote skin healing.
---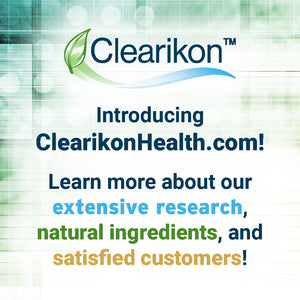 We are excited to announce our website ClearikonHealth.com, where you can find out more about our innovative products for skin care and skin repair for people and their pets. Our products are based on extensive research and peer-reviewed scientific publications that represent a ground-breaking advancement in innovative skin care and wound healing.
---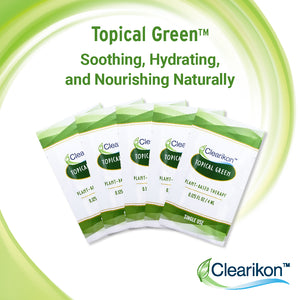 Clearikon Topical Green™
, a topical cream that contains 
hemp oil
, 
lemon balm oil
, 
coconut oil
, and other natural ingredients that can help you relax
, pamper, and
 soothe your skin. It is free of parabens, sulfates, phthalates, artificial fragrances, and dyes! 
Try 
Clearikon Topical Green
today and see the difference for yourself!